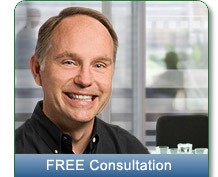 Got questions?
I am happy to help!
Call 510-894-6169


My Book Lists - Best SEO, AdWords, and Social Media Books, 2013
As an instructor in SEO and Social Media Marketing, I track hundreds of amazing free tools as well as the top-selling and most informative books on SEO. My own SEO book is available on Amazon, at the top of my list, 'Top Ten Best SEO Books Ever.'

Note: if you are one of my current or past SEO / Social Media Marketing students, I provide both workbooks free of charge. Simply email me to request your password (if you have forgotten it!).

FREE GOOGLE: Free SEO, Social Media, and AdWords Resources from Google for Small Business Marketing [Kindle Edition], SEO by Google, about Google, for Google! Free stuff from Google. Search Engine Optimization, or SEO, is the art and science of getting to the top of Google. Did you know that Google provides a cornucopia of amazing free stuff for Small Businesses ranging from free websites to free email alerts to free learning resources? Most marketers realize the importance of getting their company or organization to the top of target Google searches, but few are aware of all the fun, informative, and free ways that Google makes this process easier than ever. This book pulls back the curtain on the Googleplex and identifies everything free from Google on SEO (Search Engine Optimization), SMM (Social Media Marketing), and PPC (Pay-per-click advertising, or AdWords).

Fifty SEO Ideas: Free Tips, Secrets, and Ideas for Search Engine Optimization - Search Engine Optimization, or SEO, is the art and science of getting to the top of Google. Like cooking or sports, SEO is a learn-by-doing art. Good cooks use cookbooks for recipe ideas and how-to instructions, and good coaches use playbooks to identify useful plays in sports such as football or basketball. Similarly, small businesspeople and marketers have long wanted a book of SEO ideas -- simple, provocative examples of things to do, experiments to try, and online resources to check out. Fifty SEO Ideas is the first playbook for SEO. Call it a cookbook, a playbook, or an ideabook -- whatever you call it -- Fifty SEO Ideas will help you propel your company to the top of Google.

SEO Fitness Workbook, my 2012 book on how to do search engine optimization for small businesses and marketers. Over 100 positive reviews on Amazon.com!