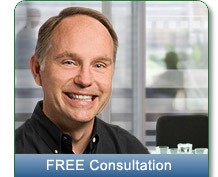 Got questions?
I am happy to help!
Call 510-894-6169


SF SEO Training Class -
Jason McDonald live @ AcademyX!
SEO, or Search Engine Optimization, is all about using free SEO tools to get to the top of Google's free listings. I teach these two day workshops at AcademyX in San Francisco. It is a fantastic facility, run by fantastic people, and if you are lucky enough to live in the San Francisco Bay Area, I highly recommend you take this two day San Francisco SEO course, class, SEO training, or whatever you might call it!
San Francisco Bay Area SEO Training - Schedule




My upcoming Search Engine Optimization classes at AcademyX are -

July 2-3, 2013 - San Francisco, CA (AcademyX)

> To register for my AcademyX class, please go to SEO Training in San Francisco! NOTE: for a special rate click on the icon below -

SEO Topics covered include -

Keywords - selecting the best SEO keywords using free tools.
Page Tags - proper HTML page tags
Link Building - how to reverse engineer your competitors' links, and how to build your own SEO link building strategy
Google Local - what is Google Local (Google Places) and how do you exploit it for SEO.
News - submitting your new for free syndication, and leveraging it as a link-building strategy
Top Ten Tools - top ten free SEO tools for Google and SEO. Explanation of each tool, where it is, how best to use it.

Google training is critical for today's smart marketer and businesspeople. AcademyX provides a fun, quality environment in downtown San Francisco, just across from the Pyramid building.

San Francisco Bay Area SEO Training - Nearby Cities




There are many nearby communities to San Francisco; if you live in one, hop on Bart, Caltrans, Muni or your car and come up or over to SF to learn about search engine optimization, SEO, Google and all those fun acronyms that really mean getting your company to the top of Google, for free!

San Francisco - SEO Training Class on Search Engine Optimization in the city by the bay.
South San Francisco - just to the south of San Francisco, home to many South San Francisco SEO SEO Training Class.
San Mateo - has the best weather in the Bay Area, so a great place to meet at a San Mateo Starbucks to discuss your San Mateo SEO SEO Training Class.
Palo Alto - although I, personally, am a Cal fan, Palo Alto SEO SEO Training Class can be fun, too.
Cupertino - Apple and the boys from Cupertino - might need a Cupertino SEO Training Class.
Santa Clara - Just north of San Jose, Santa Clara SEO Training Class might be a good thing.
San Jose - largest city in the Bay Area, and I am currently No. 3 for 'SEO Training Class San Jose.'
Milpitas - sometimes forgotten, but one of our more pleasant communities - excellent for a quick chat on your SEO Training Class.
Fremont - my home base, and Fremont SEO Training Class is a great search to find me, there, as well.
Union City - just to our North, Union City for SEO Training Class.
Hayward - home of Cal State East Bay, and also SEO Training Class in Hayward.
Oakland - the third largest Bay Area city, known for its blues scene and great food - let's meet for lunch to SEO Training Class in Oakland.
Berkeley - Berkeley SEO Training Class, home of my Alma Mater, UC Berkeley.
El Cerrito - El Cerrito means little hill, so little hill of SEO Training Class.