Berkeley, oh Berkeley. Recently, I conducted an SEO Workshop for a group of HVAC (Heating and Air Conditioning) companies in Napa, California. We went through the basics of SEO – why your keywords matter, page tags, link building, and even the importance of Google Local and Yelp for succeeding at local SEO.
SEO Workshop – the Basics
Everything, they say is local. Fortunately, everyone who took the workshop seemed to get something out of it. I always try to make my workshops as practical as possible – to give the participants concrete "todos" to take home, and implement. I always walked away from so many trade show keynote addresses at the major SEO shows like ClickZ, Search Engine Strategies, or PubCon with a GEE WOW feeling and then when I got home GEE NOTHING… nothing concrete I could actually implement. And yet success at SEO is really not just about knowledge – it's also about implementation.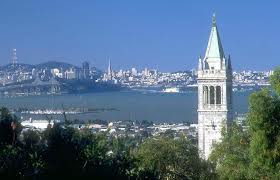 So back to Berkeley. I have my Ph.D. from Berkeley, and consider it one of my favorite places on Earth.  The town is full of motivated, intelligent, incredible people and the "spirit" of the University of California is one of learning before pomp and circumstance, of knowledge before social standing, of openness and honesty.  I graduated from Harvard, but I love Berkeley.
Berkeley is very much about great intellect, and practical knowledge. About learning, and about doing. It's not enough to understand the world… one must change it. That's the Berkeley spirit, and something I take with me towards my chosen occupation of teaching people search engine optimization and social media marketing.
And then…
Then – oh then – while I was sitting in my car at a stop light, I was hit by a drug-induced motorcycle rider – slam, bam, thank you mam. Long story short: hit and run. Back to reality, back to the real world – which like SEO – can be very very rough and tumble.