San Francisco, CA – November 18, 2013 – Jason McDonald, a top AdWords Consultant, is proud to announce continued growth in his services as an AdWords expert witness for litigation and disputes around Google pay-per-click advertising in the United States and Canada.
"Most of my business is consulting in SEO, AdWords, and Social Media Marketing," explained Dr. McDonald. "Yet disputes invariably arise between businesses and organizations, and sometimes even against Google, and so I am seeing increased demand for my services as an expert witness in SEO, AdWords and social media marketing. As an expert who also teaches, I have a good sense of how to clear through the clutter and explain complex issues to defendants and plaintiffs as well as potentially to judges and jurors."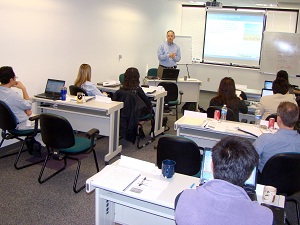 To learn more about Dr. McDonald and his AdWords expert witness services, visit http://jasonmcdonald.org.
ADWORDS EXPERT WITNESS SERVICES
Some of the potential services offered as a Google AdWords pay-per-click expert witness include:
AdWords Assessment – why did the plaintiff or defendant advertise? What were the implied marketing objectives?
Keyword Match Types – AdWords is driven by the match types such as exact, phrase, modified broad, and broad (as well as negative match) yet many advertisers do not understand them; this is a source of potential trouble.
Search Network vs. Display Network – Google pay-per-click advertising (PPC advertising) is not just one network but at least two: the search and display network.
Conversions and eCommerce – many advertisers attempt to run conversion tracking via Google Analytics and/or third-party eCommerce platforms. Services offered can help litigators understand what conversions occurred, if any, and for what keywords on AdWords pay-per-click systems.
Metrics – Google analytics and beyond. Today everything is about metrics, including PPC (pay-per-click) advertising.
Beyond AdWords – a business can advertise not only on AdWords but on YouTube as well as Facebook, LinkedIn, Twitter and other online networks. Services offered can analyze what happened where, when, and how.
ABOUT JASON MCDONALD
Dr. Jason McDonald is a recognized SEO consultant in search engine optimization, Internet marketing, and search marketing based in the San Francisco Bay Area / Silicon Valley. Dr. McDonald received his Ph.D. from the University of California in 1992, and has worked at many hi-tech start up's in the San Francisco Bay Area. In addition, Dr. McDonald is Senior Editor at eg3.com, a web portal and email service covering hi-tech embedded systems on the Internet, founded in 1994. Recently, Dr. McDonald has begun teaching marketing, market research and Internet marketing at Bay Area institutions such as AcademyX and DeVry University.
Dr. McDonald can be found on the Internet at http://jasonmcdonald.org, a website focused on search engine marketing, SEO, and other Internet marketing issues with in-depth free information on SEO, Page Tags, Google Analytics, Metrics, Link building, Free SEO Tools and more. He can also be contacted by telephone at +1-702-879-4771 or email, [email protected].