Oakland is often described as to San Francisco what Brooklyn is to New York. It's that hip and trendy (and somewhat less expensive) city to the East. However, when it comes to social media marketing in Oakland you would do well to look West across the Bay to San Francisco where you will find me, Jason McDonald.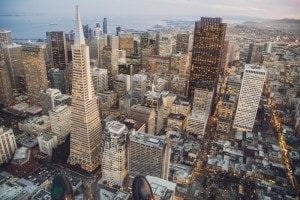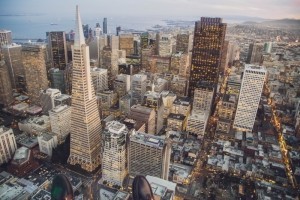 I live and breathe social media marketing, as well as SEO, and I am regarded as a leading Oakland social media marketing consultant even though I'm in SF. Social media marketing is by no means easy, because if you don't understand EXACTLY what you are doing you can spend a small fortune on Facebook and Twitter ads for very little return.
Yes, Facebook, Twitter, and YouTube can be very profitable indeed, but only when you know exactly how to go about it. Do you suppose Mark Zuckerberg cares if you blow your whole year's advertising budget without getting a return?
No, he doesn't. He is only concerned with profit. Not that you can argue with that too much, because if you run a business you do it for the same reason: the more profit the better. However, just look at Zuckerberg's latest venture – Libra. His own form of crypto currency. What he wants is to arrange things so that in a few years' time the only way you will be able to buy anything on the internet is by using Libra. Besides being an astrological symbol, Libra can also be translated as Libre – which means "free". That's what he wants you to think, but you can bet your life it ain't gonna be free!
However, I digress slightly. The point is that as an Oakland social media marketing consultant, I can help you use Facebook, Twitter, Instagram, Pinterest, Yelp, and more, so that you can actually make a profit using them instead of spending a small fortune on ads and losing money.
I know how to use social media to gain followers and users and turn them into paying customers without paying for advertising, which is the clever way to do things. No, Zuckerberg doesn't care if you DO make a profit. He doesn't even look at that. All he looks at is HIS profit, and that's what you should be doing too.
This is why you need an expert Oakland social media marketing consultant called Jason McDonald – even if I am based in San Francisco. Heck, I have to be based somewhere. And it's only about 11 miles away.
So click on the Contact link at the top of the page and let's talk profit in Oakland!