Being a San Francisco SEO consultant is in many ways similar to being a psychologist. In both cases you have to "get to know" your client before you can work with him or her.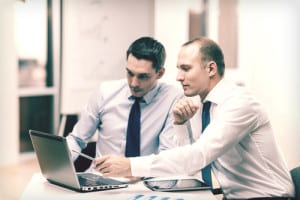 The psychologist will work to find out the root of the problem and what it is that the client wants to achieve, and then work to help him or her lose weight, improve a relationship, overcome a childhood trauma that the client didn't know existed, or whatever else is required.
Similarly, as a San Francisco SEO consultant, I have to work with my clients in order to find out what it is that they want to achieve before I can help them to set about achieving it. At the very basic level they want to be noticed. They want their website at the top of Google and Bing so that they get the maximum amount of clicks. However, their reasons for wanting clicks vary. Some may want to make an immediate sale. Others may want the visitor to join their email list. They may want people to read their blog. They might be a charity looking for a donation.
Of course, there is traffic and there is traffic. You can have a million visitors to your website, but if they don't take the action you want them to take then there is no point. As a San Francisco SEO consultant, my job is to get you traffic that is TARGETED – that is, people who are interested in what you have to offer.
Not Just San Francisco but Throughout the Bay Area
(At this point I should mention that although I refer to myself as a San Francisco consultant that doesn't mean I only work with people in San Francisco: it just happens to be where I am based. With the worldwide reach of the internet I can work with you wherever you are – it really doesn't matter).
So my job as an SEO expert is to find out what it is that you want to achieve and then set about helping you to do so. The next thing to do is to find the right keywords and/or keyword phrases – i.e. the words and phrases that people use when searching for the products or services that you provide. So if someone in San Jose wants a freezer they might search for "freezers San Jose". They might also search for several variations of that, so we need to cover them all.
Then there is on page and off page search engine optimization. I need to examine your website and find the best place to position your keywords inside tags. I also have to show you the best ways to get metrics.
So you can see that there is a lot of ground to cover, especially as every client is different. Fortunately, with my vast knowledge and experience of SEO I can help every client get the results that he or she wants.